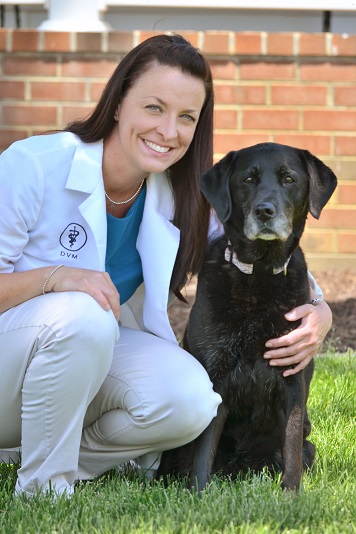 I guess every veterinarian is asked what made them want to become one, but I've
never been able to answer that; I can't remember a time when it WASN'T what I
wanted to do! My bedroom as a girl was constantly set up as a hospital ward for
my stuffed animals. My Barbie dolls even had animal heads! (Does anyone else
remember these??). I started volunteering at local animal hospitals, boarding and grooming
facilities, and horse stables when I was ten and have not stopped working in the
veterinary community since then. Working in veterinary hospitals while in
undergraduate school allowed me to stay in touch with the profession and fill
the shoes of all of the different positions that allow an animal hospital to
run-from receptionist to kennel assistant and even groomer. I continued working
in these positions for several years after undergraduate school until taking a
huge leap and leaving the country to attend veterinary school at St. George's
University in Grenada, West Indies.
Upon graduating, my husband and I lived and worked in New York for four years before his job brought us back to the Richmond area. Having very young children, I was looking for a clinic which would offer a part-time position and Dr. Larrick was kind enough to do just
that. Even working part-time, I immediately enjoyed working with the staff and
clients of Powhatan Animal Hospital. I have met, treated, and become attached
to so many of my furry friends here!
When he announced his retirement, I was sorry to hear that we would no longer have Dr. Larrick around. After so many years of hard work and dedication to the Powhatan community, my hope for him is a fabulous retirement surrounded by family, friends, and fulfillment of all of his many other hobbies.
The transition to new ownership under Dr. Pinkleton has been fun and exciting. He is dedicated to providing the very best care that we possibly can to our clients and patients. This has meant changes which have allowed us to grow and provide even more to the wonderful clients we have here.
I am proudly looking forward to many more years of working with the staff,
clients, and furry friends of Powhatan Animal Hospital!
Sincerely,
Dr. Creasey